PRO
Sign up today for just $9.99 / month
To join eRank PRO, you must have an eRank account.
Login
Register
Keyword Explorer
Learn more
The Keyword Explorer is the most powerful keyword research tool available to sellers who wish to sell their products on Etsy, Amazon Handmade, and Google Shopping.
Listing Changes
Learn more
Use the Listings Changes feature to monitor up to 20 listings each day by viewing daily snapshots that record your listings' titles, tags, and number of views, to see how edits you make in your shop affect your overall ranking.
Competition Tracker
Learn more
Strive to be the very best with eRank's real-time competitor sales update and compare your daily sales volume against fellow shops in your industry.
Competition Listings Report
Learn more
Gain valuable insight into the pricing, tags, views, and processing times of your competitors' most recently updated listings.
Bulk Keyword Tool
Learn more
Use the Bulk Keyword Tool to quickly research multiple keywords at once and improve your overall SEO based on what real buyers are searching for on Etsy and Google.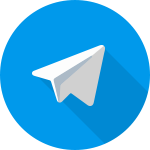 Delivery Status
Learn more
Save time by checking the status of all outgoing shipments you've mailed over the last 30 days and quickly identify delays or potentially problematic deliveries!
Monitor Tool PRO
Learn more
With the Monitor Tool PRO, you can automatically monitor up to 20 search terms each day to see when your listings rise and fall from the top Etsy search pages.
Keyword Tool PRO
Learn more
The Keyword Tool PRO is the ace up your sleeve, providing you with the most popular tags, common price points, and data from the top 100 listings found in Etsy search results.
Listing Audit PRO
Learn more
Use the Listing Audit PRO tool to identify which of your keywords are performing the best with a full report of the competition, search volumes, clicks and CTR (Click Through Rate) levels for all of your listing tags!
"eRank makes it so easy to learn and apply. The Keyword Explorer helps me find new, strong keyword suggestions when I get stuck, the new Change Tracker allows me to see how changes I make to my titles, tags, and images affect the performance of a listing, keeps the data organized, and makes it extremely easy to change back if - or rather when - I goof it up, and the Competition Tracker is very useful to see what may be working for others and to gather some more inspiration for my own shop."

Kate McMullen, owner of SnowyPalms.
Frequently Asked Questions
eRank PRO members receive a library of exclusive features, as well as advanced versions of Standard tools. Only on PRO: the Competition Tracker suite of tools; Keyword Explorer; Trend Buzz; Ratings, and Delivery Status. With PRO, you also get bulk and upgraded versions of the Monitor Tool; Keyword Tool; Rank Checker; and Listing Audit.
No. Etsy does not share their search volume or engagement data with anyone. eRank uses high quality data that comes from a trusted 3rd party data provider.
eRank currently uses PayPal in handling all payments to ensure safety and security.
All payment information is processed and managed securely by PayPal. To ensure customer safety, eRank does not personally handle or have access to your private payment information.
eRank runs as a monthly subscription service, billing you automatically once per month.
Recurring payments are collected on the same day of the month. If you subscribed up on the 5th of November, the next payment will occur on the 5th of December, and so on. If you subscribed on the 31st, PayPal eventually adjusts the billing cycle to the 1st of the month. If the initial recurring payment falls on the 29th or 30th, PayPal adjusts the billing cycle to the 1st of the month on the following February.
No. You are not locked into a contract and you are free to cancel your eRank PRO membership at any time. If you cancel, you will be able to continue using your subscription until the end of the billing month.
Monthly membership payments for eRank PRO are non-refundable. There will be no refunds or credits for partial months of service, upgrade/downgrade refunds, or refunds for months unused with an open account. You are free to cancel your account at any time though, at which time, you will no longer be billed for your membership.
You can cancel your subscription at any time by clicking on the Cancel Subscription button on Settings page. You can also cancel your subscription directly from your PayPal account. Alternatively, you can email us and we'll cancel your membership for you, no questions asked.
Absolutely! You can connect all of your Etsy shops to your eRank account - there is no additional cost.
Need help with anything?
Please
email us
and we'll get back to you promptly.