Your Competitive Advantage
Research
Improve your SEO with the best keywords based on how often real shoppers are searching for them on Etsy, Google Shopping, and Google (web).
Apply
Track the changes you make to your tags and titles to monitor your search ranking.
Improve
Watch how changes you make to your Etsy shop affect your overall views, favorites, and sales!
Get ready to GROW!
Upgrade to utilize eRank's collection of PRO Tools.
Keyword Explorer
Want to know what REAL buyers on Etsy and Google Shopping are searching for?

The Keyword Explorer is the most powerful keyword tool available to Etsy sellers, allowing you to explore millions of high performing keywords that real buyers are typing into Etsy and Google while shopping.
Trend Buzz
Ready to be tomorrow's hot trend?

eRank's Trend Buzz tool keeps you in-the-know with a monthly report of what search terms are most popular in over a dozen Etsy categories. Browse through 15 months of historical Etsy search data to find what was trending this time last year.
Keyword Tool
Even wonder what tags other sellers are using?
The Keyword Tool is the ace up your sleeve, providing you with the most popular tags, keyword search trends, common price points and data from the top 100 listings found In Etsy search results.
Monitor Tool PRO
Worried that your listing has fallen off the face of Etsy?

With the Monitor Tool PRO, you can automatically monitor up to 20 search terms each day to see when your Etsy listings rise and fall from the top Etsy search pages.
Bulk Keyword Tool
Tired of researching keywords one by one?

This tool allows you to look up the estimated search volumes and trends for both Etsy and Google, 20 words at a time. Get greater insight into buyer interests and commercial intent for keywords. Explore millions of keywords that are searched for by real Etsy shoppers each month.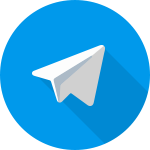 Delivery Status
Struggling to track all of your shipments?

Save time by checking the status of all outgoing shipments you've mailed over the last 30 days and quickly identify delays or potentially problematic deliveries!
Ratings & Feedback
Proud of your 5-star rating?

The Ratings report is a tool that alerts you to any review which puts your overall rating at risk, enabling you to reach out to the customer and resolve their problem before that feedback gets permanently locked in by Etsy.
Bulk Rank Checker
Wonder where your items rank for the average Etsy user?

Searching for up to 20 keywords at a time, and able to exclude personalization and promoted listings, the Bulk Rank Checker shows which of your listings a typical Etsy shopper will see on the first two pages of Etsy search results.
Competitor Sales
Want a way to benchmark your sales performance against that of your peers?

Strive to be the very best with eRank's real-time competitor sales update and compare your daily sales volume against fellow shops in your industry.
Tag Report
Feel like spicing up those keywords and tags?

With the Tag Report feature, receive a detailed report of the overall Etsy searches, shopper engagement, and competition breakdown of all the tags you are using in your shop!
Listing Audit
How often are shoppers really typing your keywords Into Etsy?


Use the Listing Audit PRO tool to identify which of your keywords are performing the best with a full report of the competition, search volumes, and engagement levels for all of your listing tags!
"eRank is an absolutely indispensable tool for any Etsy seller and the only Etsy SEO tool that I recommend for my business coaching clients. eRank's keyword research tools have made it so easy to position ourselves as leaders in the saturated bath and body Etsy market, and helped CLN&DRTY skyrocket into the 1% of Etsy sellers with ease."
Paula Hoss, founder & CEO of CLN&DRTY Natural Skincare and The Brand Boss System.
Choose Your Plan
FREE
per month
$9.99
per month
Coming
very soon
Google Shopping keyword data
"With the amazing analytics and data I was able to pull from competitors, I launched my best-selling product line in 7 years! I now show other Etsy SEO students the power of eRank and how they can use it for their shops. Thanks, eRank!"
Amanda Maltz, owner of AmandasDesignDecals.
Frequently Asked Questions
eRank PRO members receive a library of exclusive features, as well as advanced versions of Standard tools. Only on PRO: the Competition Tracker suite of tools; Keyword Explorer; Trend Buzz; Ratings, and Delivery Status. With PRO, you also get bulk and upgraded versions of the Monitor Tool; Keyword Tool; Rank Checker; and Listing Audit.
No. Etsy does not share their search volume or engagement data with anyone. eRank uses high quality data that comes from a trusted 3rd party data provider.
eRank currently uses PayPal in handling all payments to ensure safety and security.
All payment information is processed and managed securely by PayPal. To ensure customer safety, eRank does not personally handle or have access to your private payment information.
eRank runs as a monthly subscription service, billing you automatically once per month.
Recurring payments are collected on the same day of the month. If you subscribed up on the 5th of November, the next payment will occur on the 5th of December, and so on. If you subscribed on the 31st, PayPal eventually adjusts the billing cycle to the 1st of the month. If the initial recurring payment falls on the 29th or 30th, PayPal adjusts the billing cycle to the 1st of the month on the following February.
No. You are not locked into a contract and you are free to cancel your eRank PRO membership at any time. If you cancel, you will be able to continue using your subscription until the end of the billing month.
Monthly membership payments for eRank PRO are non-refundable. There will be no refunds or credits for partial months of service, upgrade/downgrade refunds, or refunds for months unused with an open account. You are free to cancel your account at any time though, at which time, you will no longer be billed for your membership.
You can cancel your subscription at any time by clicking on the Cancel Subscription button on Settings page. You can also cancel your subscription directly from your PayPal account. Alternatively, you can email us and we'll cancel your membership for you, no questions asked.
Absolutely! You can connect all of your Etsy shops to your eRank account - there is no additional cost.
Need help with anything?
Please
email us
and we'll get back to you promptly.